Help your teams improve
their results
A high performance team is one whose results are better than the addition of the results of its members..
High performance teams attributes:
All members have a common objective.

Communications is transparent and based on high trust levels. Therefore conflict management is efficient.

Team members support each other. Collective results are more important that individual ones.
You need high performance teams, but is a difficult challenge. And maybe a bit more when you realize that you need to work not only with the individuals but also with the established relationships and team dynamics.
Reality is that teams are not usually formed thinking on how well the individuals are going to work together.
What normally happens is to have one person that is good in area 1, a second one that is good in area 2, train someone on area 3 and so on.
Then somebody tells them they are a team and objectives are assigned.
According with this logic, if you get the best people on each area and make them work together you'll have the best team.
It would be great if things work like that. But they don't. Individual skills are a requirement, but team results depend on something often forgotten: the culture and dynamics that exist between team members and with their Leader.
OUR TEAMS PROGRAM TRANSFORM AN AVERAGE TEAM INTO A HIGH PERFORMANCE ONE


We've delivered this program to Boards of Directors and high level Executives with their direct reports

Program's objective is to define the necessary actions to transform the team. What we do is to identify the dominant culture on the tem.
-1-
We start customizing the program with you, adjust it to your reality is a must.
-2-
After that we work with the team to position them according with two key dimensions: productivity and positiveness.
-3-
The results will describe the predominant culture and will define actions to take.
When working with the team we negotiate their commitment with the necessary actions.
To enable them to achieve their commitments we support them during the process.
We leverage tools that allow us measure results and help with the follow up.
CAN YOU IMAGINE THE PLEASURE OF WORKING ONLY WITH HIGH PERFORMING TEAMS?
You are only one step away, our program for teams is designed to transform your teams and achieve real change
Summary of the

HIGH PERFORMANCE TEAMS PROGRAM
Definition of the program with you.
Setting objectives.
Team culture identification.
Work with individuals and with the group as a team.
Define actions and commitments with their implementation.
Support, follow up.
Possibility of leveraging tools to measure results.   
Intiva is ready to walk with you in this challenge
Specialized in Leadership development.

REAL change, measurable and targeted to results

.

Follow up. We support leaders during their change.

Satisfied clients both with national and international companies

.

Experienced in roles like yours, we have been Leaders before discovering that our real passion is to help other Leaders. We apply that experience on each and everyone of our programs.

Our programs are scored very highly by participants. Excellent feedback.
Yes I want to have high performance teams
Some of the questions we recieved from our potential clients
How can I be sure that this is going to  bring me to the change I need for my company or my team?
Achieving results is in our DNA, we do Leadership development because of we are convinced is the best path to real change. We'll discuss your context and will reach an agreement about the goals which are REALLY achievable.
Our programs include follow up, one of the keys to real change.
I fear this is going to need too much time from myself or my team
Change is impossible without a time and energy investment. But the decision is always yours. We'll make a time estimation for your specific case and you'll decide if this is the better timing.
You can always adjust the objectives or wait for a better opportunity.
My problems are very specific, how can Intiva help me?
The very first thing we'll do is sitting with you, analyze the situation and agree  on the best program for your case. Even creating a specific one for your situation would be possible.
Our experience makes us comfortable with the most  difficult challenges. First we'll talk, we'll propose you our solutions and you'll decide if they are the ones you need
I think choosing a company bigger than Intiva will be most secure
We understand you very well because of we have been in roles like yours. Keep in mind that the perception of security is very subjective.
Try to find the best option to develop your people, they deserve it and your company needs it. Intiva offers you specialization, focus on results, experience with big companies and high quality.
Will you support me at the end of the course?
We really don't like to call "courses" our interventions. We prefer to call them programs and one of the reasons is because of they always include follow ups.
Anyhow the answer is yes.
When the program ends is when the change starts and we want to stay with you, help during the implementation of the desired changes and monitor the results.
I would like to talk with some of your clients
Of course, we just need you contacting us and we'll make that possible.
You might have some doubts. Everybody does.
Don't stay with them, contact us now and we'll solve them quick and easy
Fill out the fields and we'll contact you as soon as possible
If you are more an email person
just send us one to this address:
We'll answer you in 24 hours max or even less if we can.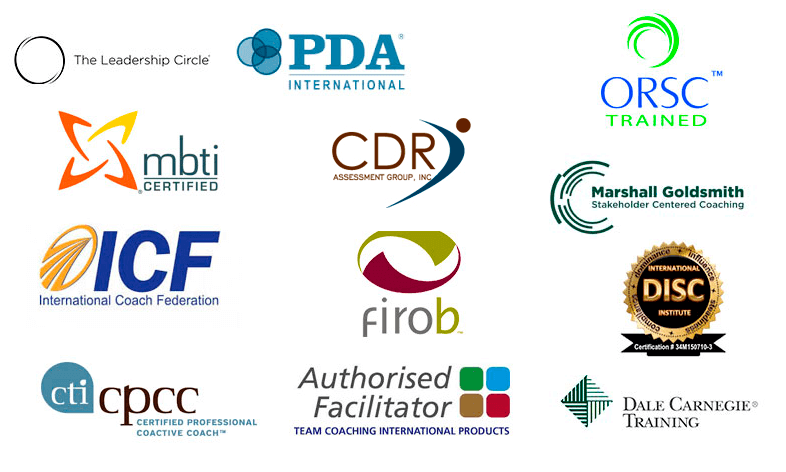 These are some of the companies we worked for:


INTIVA MADRID 911 923 569  -  INTIVA SEVILLA 954 997 374