Your specialist in Executive and Middle Management Development
We have numerous successful case studies, helping companies in all kinds of industries to bring about tangible change through people.
We are obsessed with results related development. 

Experience in Development
More than 3,000 participants in our programs. Average rating of 9.5/10 and NPS of 90%. 

It's not luck, its Intiva.

We come from our Planet
All of us at Intiva have held posts with high responsibility at
major companies before discovering our passion for
development.

Also online  
Online sessions it is worth turning off your mobile phone for.
After hundreds of these, we hundreds are able to assure you:
it is possible and we know how.

We work in (nearly) any language.
We are used to working on international projects and in different languages. Consult us about your specific need and we will surprise you.
You need projects focused on real change,
real change, not specific interventions
Adaptation to your reality
Don't look for it: we do not have a training catalogue.
That is the case because no two Intiva programs are the same. All our processes begin with a phase of interviews with key members of the organization that will help us to understand the context, the needs and expectations, the vocabulary, the examples… We can thus connect with the participants quicker and  overcome the initial resistance to change:
"That's not the way we do things at our company".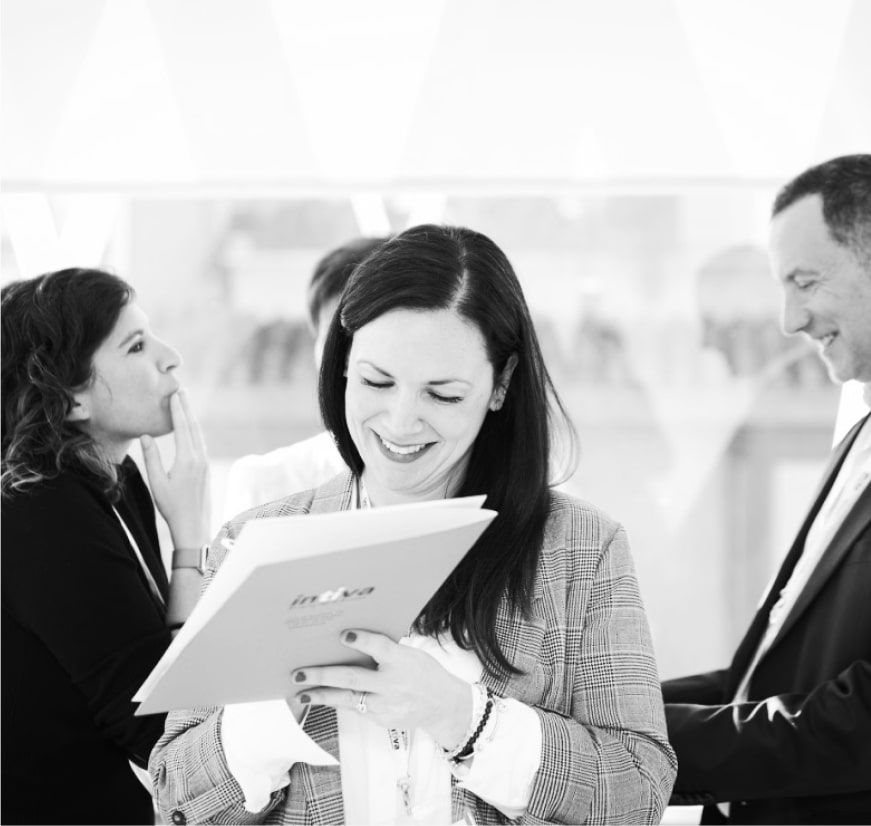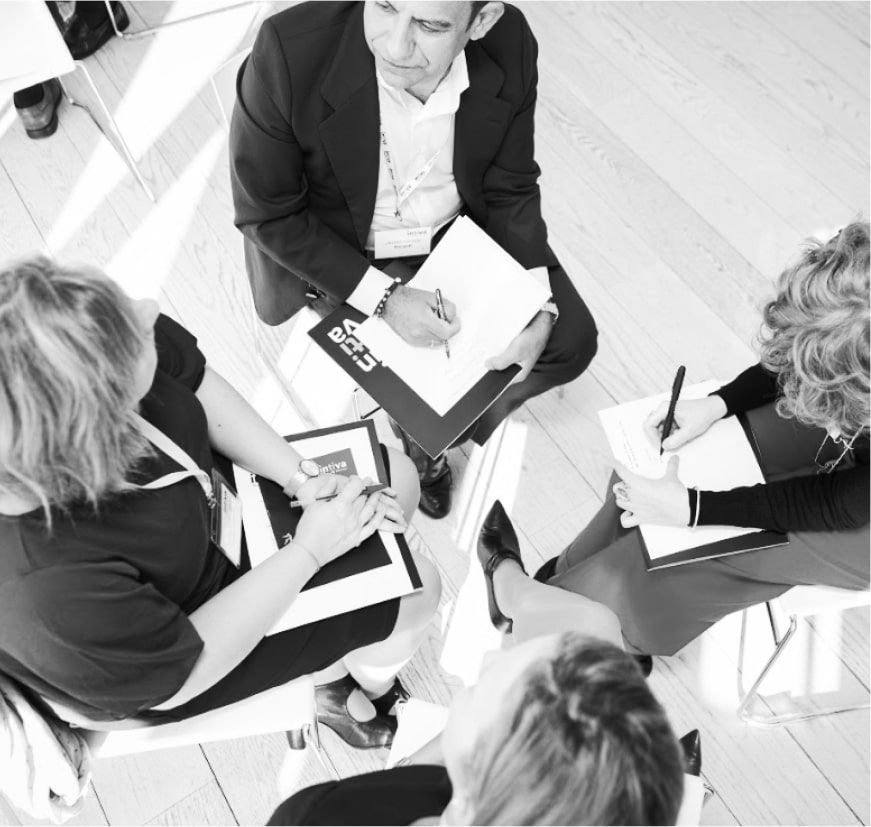 If changing were easy, we would all eat salad.
Changing is not easy, and knowing we must do it is not enough. That is why we emphasize co- designing content to transmit a sense of urgency with our clients. To do so, we sometimes base this on intervention by the CEO over an alarming result, on a colleague's experience, or on feedback from the employees. We make that extra effort because one thing is clear:
"without urgency, change doesn't happen".
Co-participants in your development
Because people resist change.
They resist being changed.
Integrating change goes far beyond knowing some tools or techniques. The participants must be convinced that a) they can do it and b) it will be of use to them. And they then have to be willing to take the step and not to seek excuses.
Experience shows us that all this requires it to be the actual participant who defines their objectives and plan of action, although we can help them to align these with the interests of the organization.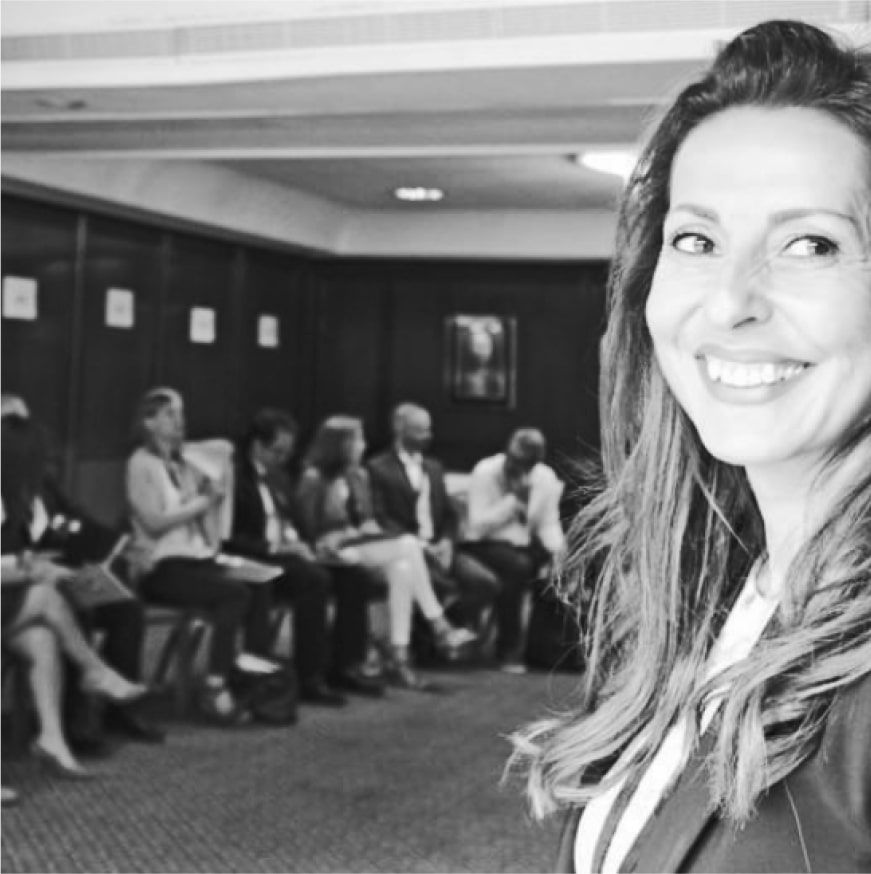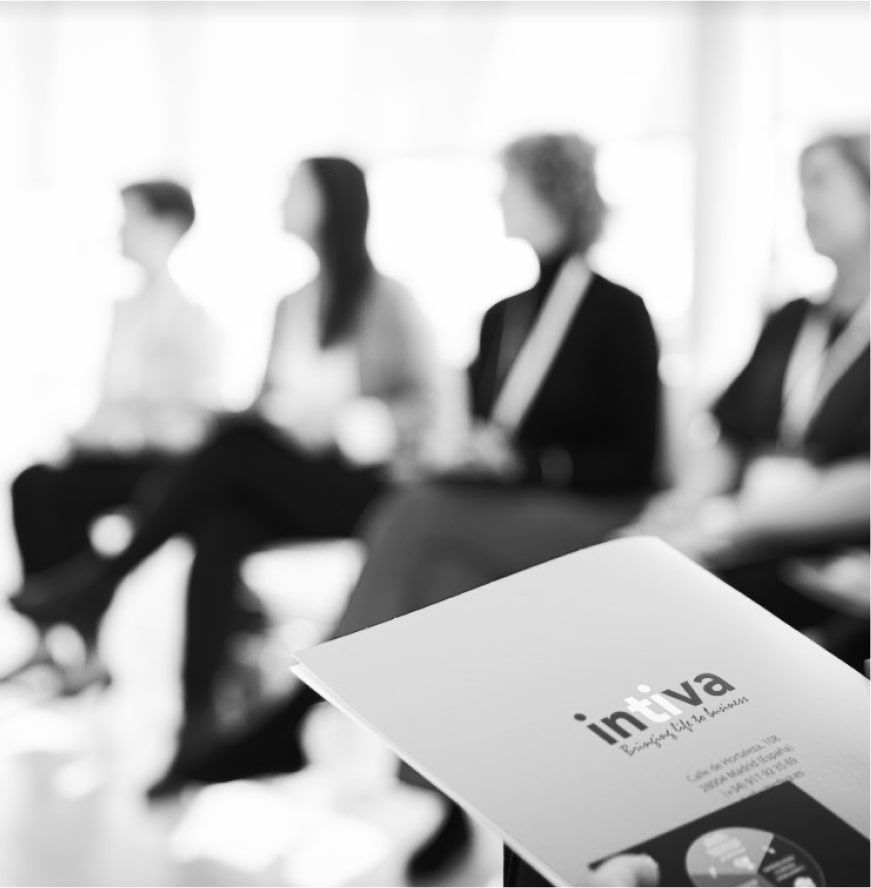 Managing change is not going from A to B.
It is building the bridge that leads from A to B.
We cannot beam our clients to their destination (yet), but we can accompany them along the way. By measuring their progress, by providing them feedback, maintaining the necessary tension to ensure they do not go off the path they have chosen themselves; by holding up the bridge.
Development programs for Executives and Middle
Management
Individual Development Programs
High Performance Team Programs
Our successful case studies
The client has undergone swift growth and a national and
international merger with another company. The result is a group of middle managers who have recently been promoted and have new teams, who require new leadership skills to overcome the situation.
What did we do?
Group training sessions in communication and leadership
skills, followed by individual monitoring and support sessions.
What did we achieve?
Level of satisfaction with the program: 9.2/10
Fulfilment of more than 80% of the plans of action
Increased engagement with the company by the participants, as well as the members of their teams
Existence of a common language at the company in terms of leadership and communication styles.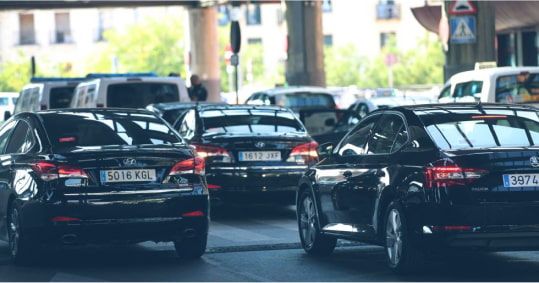 Services
Awareness of the way to communicate with the rest of the organization.
Tools for diagnosis at team preparation level and in-depth study of the different leadership styles.
Generating a space where doubts and issues may be shared.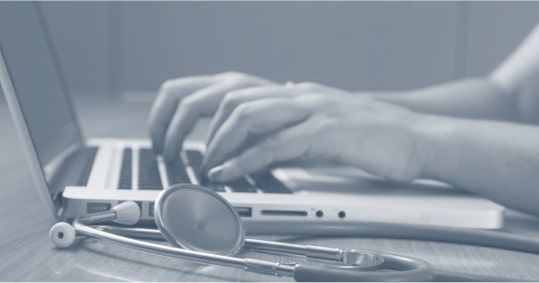 Services
Training in Communication and Feedback
Leadership Development
Multi-methodological focus
In the last 5 years, the plant has multiplied its production capacity by 3, now being the largest factory in the whole of Europe. Within the framework of a global Cultural Transformation initiative, it requires a change in people management mentality focusing on learning non-technical skills.
What did we do?
Group training sessions in communication and leadership skills, accompanied by plans of action and monitoring using internal "buddies".
What did we achieve?
The average level of satisfaction was 85% in content related matters and 90% in training. These programs have allowed the organization to attain the following achievements, among others:
Improvements in the level of engagement and shared responsibility by the whole management team, in personnel management matters
Greater delegation and autonomy among the Team Heads in personnel management tasks
High integration level of an assertive continuous feedback culture
The Organization also has a more engaged human team that is ready to respond to the new Leadership style challenges required by the Organization and the new times.
Distribution Sector (HORECA Distributor)
The client (one of the largest players in the HORECA (hospitality) sector in Spain) retained our services because the Team Managers, normally promoted from commercial posts, considered they had no resources to perform their duties in the new post.
What did we do?
After a prior phase of interviews with managers and "top performers" ("model employees"), we worked with the client to define the key skills to be developed for the post: negotiation, planning, organization and leadership.
We subsequently started up a program that hereinafter combined the necessary skills with individual monitoring actions over a 3-month period.
What did we achieve?
Such as a level of satisfaction among the participants and their superiors that the program has been repeated successively for 4 years with all the new "Team Managers", becoming part of the formal itinerary at the company.
A substantial improvement in the participants' performance, in terms of team results and personal organization.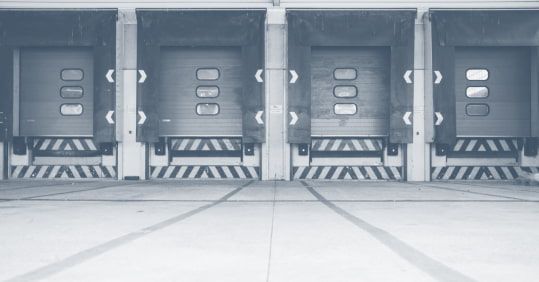 Services
Interviews with stakeholders
DISC individual assessment
Face-to-face training sessions
Gathering final feedback
The best content in Leadership and Personnel Management
Shall we talk? Leave us your data and we will contact you.