We develop people that transform companies
We develop people that transform companies
Change is the only constant today. Your company needs to change, adapt and evolve. There is no choice. As simple as that… and also as difficult as that.
But, ¿how are you going to change?
We have a simple proposal for you: tell us what you want to achieve and we'll design a development program for your leaders or teams which will make it real.
We believe in the transformational power people has. It is clear that your company can only change by developing its people to uncover their potential. They will the ones implementing the change and making it real.
Anyhow, we think we know why you are here: you want to know a bit more from us and understand if we can help you.
There are 3 reasons why we believe we are your first option if you want to develop your people to make them the leaders your company needs to improve results. Here they are:
1- We are already doing it, it's happening while you are reading this

Our clients are already improving their results by developing their Leaders and teams with our development programs. And when they start with us they come back. Our fidelization rate is 98%.
David Martín
Head of communication at Cabify
"I'd highlight from Intiva not only the quality of the two days sessions on leadership and communication, but the individual follow up after the sessions. This allows to acknowledge the importance of the methodology and thorough planning to manage the most important active of a company: people.
I'd thank Intiva their professionalism and focus on the importance of people management to achieve better performance and results. With Intiva I not only learn many tools and ways of managing different situations when leading my team, but they've motivated me and me being willing to learn more to become a better Leader. They perfectly combine theoretical information with day to day situation in team leadership. It is now easy for me to identify daily situations where I can apply the tools they gave me. Begoña and Enrique are top notch! "
2- It is on our DNA
We've been Leaders on important companies and suffered development interventions which created a great motivation but got forgotten as soon as the next emergency came up.
That's why we created the ultimate leadership development solution: with results as the goal and with innovation in the learning process and the individualized follow up as levers.
In this video we tell you why and how Intiva was born. Several years after we still have the same motivations.
3- A team ready for any challenge

We understand company dynamics from the inside. We know, and are certified, on the best development techniques. Our main objective is to develop your Leaders and teams so they can reach the goals that your company needs.

THE TEAM
ENRIQUE RECUERDA
Executive Advisor at IE Business School
Senior Experienced at Big Four
CPCC (Certified Professional Co-Active Coach)
Executive coach MGSCC (Marshall Goldsmith Stakeholder Centered Coaching)
Expertin Systemic Team Coaching Processes
DISC Analyst
PERSONAL
What motivates you?
Without any doubt, people. Seeing beyond what they think they are and helping them to find the extraordinary talent they have within.

Something that you have learned?
To have the courage to listen to myself and surrender to my own intuition.

Something that few know
When I finish projects, I like to stay behind alone in the room, recalling anecdotes and great moments.

Why Intiva?
Because it is a place of encounter where extraordinary people and experts share all their resources, creating a unique, different energy. The energy that changes things.
BEGOÑA DE LAS LLANDERAS
Executive Advisor at IE Business School
16 years at leading American consulting firm
CPCC (Certified Professional Co-Active Coach)
Executive Coach MGSCC (Marshall Goldsmith Stakeholder Centered Coaching)
Expert in ORSC (Organisations and Relationship System Coaching)
DISC Analyst
PERSONAL
What motivates you?
Helping others, seeing people grow and organisations improve, and achieving a more balanced and fair world.

Something that you have learned?
To put passion into everything I do and believe, then …. It simply happens!

Something that few know
I'm really curious and I love to learn. I would like to know about everything under the sun! I have studied things as disparate as: dubbing, sailing, dance, photography, creative writing, languages and scuba-diving.

Why Intiva?
Because of the positive energy, the professionalism, the extensive knowledge, the enthusiasm for everything that is done and the exquisite care given to every detail.
DAVID COHEN
Executive Advisor at IE Business School
Master's from the ISC Paris Business School
Manager at Euroholding
CPCC (Certified Professional Co-Active Coach)
Expert in ORSC (Organisations and Relationship System Coaching)
TDA Analyst (Team Diagnostic Assessment)
Certified in TLC (The Leadership Circle)
PERSONAL
What motivates you?
The dream that when I am an old man, looking back over my life, I will be able to say: «there was nothing more that I could have done to improve things».

Something that you have learned?
We are not condemned to ourselves… What I mean is "the way we are", our past, our habits are not a life sentence: they are a starting point.
I love the moment when clients become aware of this and take on the responsibility of moulding themselves to their own vision and wishes.

Something that few know
I have developed a deep and very well-guarded freak side. In periods of intense work, I watch Japanese anime to disconnect.

Why Intiva?
Because we love what we do and believe in it. Because of the laughs with the team, the vocation and the challenge, the delighted clients. I can't think of better companions with whom to share this passion and this journey.
BÁRBARA BERMÚDEZ
More than 10 year in the financial sector, private banking, retail banking and on an American firm leader in strategic consulting.
7 years on leadership roles in Dupont de Nemours.
CPCC (Certified Professional Co-Active Coach)
Certified expert on ORSC (Organizations and Relationship System Coaching)
PNL Practitioner
Certified on TLC (The Leadership Circle)
Titled on mediation by the IMI (integrative mediation institute)
Master on Personal Accompaniment using PRH method (personality and human relations)

PERSONAL
What motivates you?
Courageous people which want to change their inside world to help others.
Those that say "enough", those that say "no" and live without fear. I'll go to the end of the world with the people… they surface the best of me. I believe courage is the main ingredient to conquer yourself and go through this life extracting the best of it. No calm sea make any sailor an expert.
Something you have learned?
That absolute truth doesn't exist in human relationships and each one always owns 2% of truth. That patience is necessary to really listen others and "understand" their reality. That wanting to own the truth is the best way to walk alone and that behind a complaint there is always an unfilled need.
Something that few know
I'd love to have someday my own pastry in a small fishermen village. Make pastries and go sailing.
Why Intiva?
Because of the people that make it real, because of they build a top notch team both at professional and personal level. I'm convinced working with good people is the key to be a first level professional. Rigor, commitment, knowledge, experience and humor sense. They attract clients that believe in the same things that they do. Choose a work that you like and you won't have to work a single day" is completely true in Intiva.
Find out the way to improve with leadership development programs
You'll discover programs for new Leaders, for those more experienced, for teams and to improve your off-site meetings.
All of them based on two pillars
Adapted to your reality
Follow up on all of them. Is the only way to achieve results
Discover our programs. Always keep in mind that they will be adapted to the reallity of your company.
Programs for
VIRTUAL TEAMS
Fill the fields and we'll contact you asap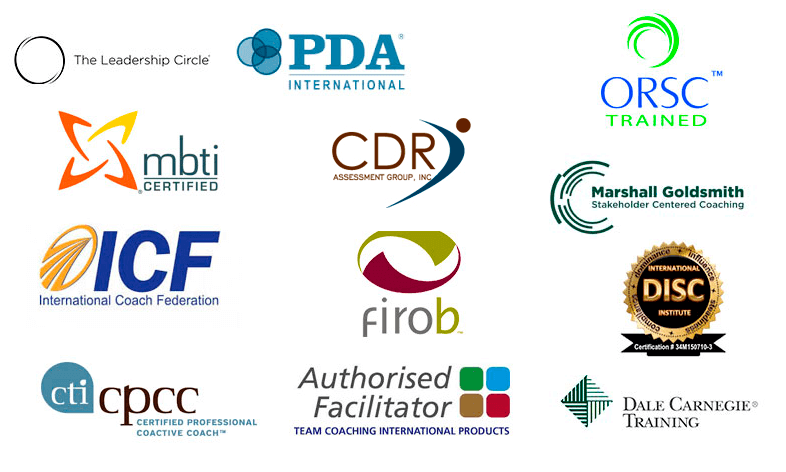 These are some of the companies we worked for:


INTIVA MADRID 911 923 569  -  INTIVA SEVILLA 954 997 374